Cloud Computing
BUILD | INNOVATE | SCALE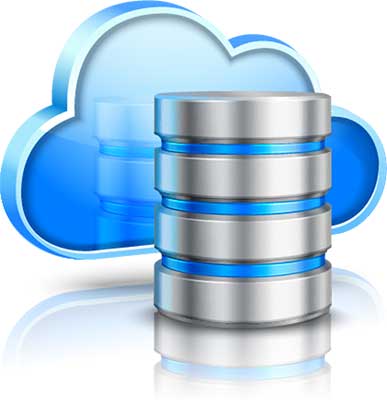 In this fast-paced world of advanced technology, the need for more data storage with optimum functioning has increased tenfold. Organizations demand veracity, scalability, and responsiveness from their IT systems without having to compromise on cost-effectiveness and computing power.
Cloud computing is the on-demand delivery of IT resources to data-hungry systems via the Internet
Moving to Cloud helps organizations achieve their business goals with pay-as-you-go pricing. It saves organizations a lot of money they would otherwise have to spend on buying and maintaining physical data centers and servers.
Cloud enables you to access technology services like computing power, storage memory, and databases from a Cloud Service Providers like AWS Cloud Computing.
Cloud Strategy and Development
G S Bitlabs is a pioneer in Cloud Computing Services, proficiently assisting organizations and enterprises exceed their business potential and have a world-class digital experience. One of the leading Cloud Computing companies based in India, we help businesses manage, migrate, and monitor their Cloud Applications by designing custom Cloud computing strategies and implementing them to deliver cost-effective IT solutions.
Our Cloud Computing Services help you
Attain Agility

Reduce Costs

Maximize Returns on Investments
Our highly experienced and talented tech experts implement custom-designed strategies spanning across various Cloud platforms including Microsoft Azure, Amazon Web Services, and
Google Cloud Computing
.

Cloud Consulting (IAAS and PAAS)
From large-scale physical to virtual cloud migration or a small non-standard hitch that could use some Cloud expertise, there's always a new test when it comes to our Cloud Consulting services guarantee to evaluate all your Cloud needs and present effective IT solutions. Our tailored Cloud strategies are designed to help your business overcome technological glitches, effectively manage data, & have real-time security.

Cloud Management
The ease-of-use Cloud provides to its users makes it very tempting to just rush in and start the provision of technology. However, without proper management, Cloud Computing can become unwieldy and disorderly alongside traditional business routines. Our experts excel at Big Data Cloud Computing and manage your business applications with customized Cloud management plans.

Cloud Migration
Whether you need to do Cloud migration to scale your business, consolidate data centers, or improve the functioning of customer-facing applications, We utilizes a tried & tested Cloud migration strategy to make for smooth-sailing migration of data. Our Cloud experts are always available to ensure all setbacks are avoided & eventually, ensure successful implementation of custom IT solutions each time & every time.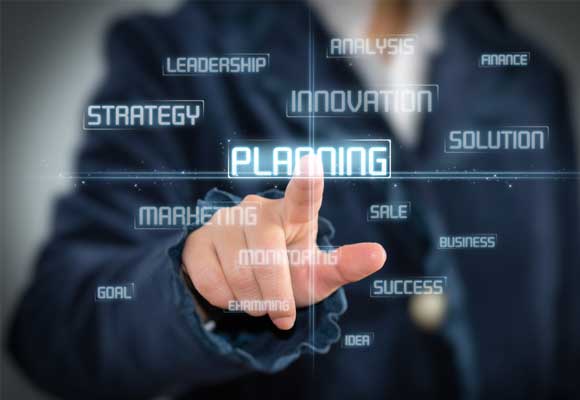 Why Choose Us?
G S Bitlabs brings you premium Cloud Computing services to ensure your every Cloud project goes without a hitch. We take the responsibilities and pressures of IT security off your hands guarantee the ultimate safety of your data and systems. Here's what we can offer you
Better ROI

Transparency

Premium Security

24/7 Availability

Disaster Management

Mobility and Globalization
OUR TESTIMONIALS
Client Says
The Cash Back App

G S Bitlabs are fantastic! We've worked with Gagan & team for almost more than 1 year now. In addition to their core work with The Cash Back App, they've built over 5 apps for me and have been a crucial part of my development team. G S Bitlabs' project management and client relationship skills and experience are excellent. The team has a great and extensive skill set and has built simply too very complex apps for us in native iOS and Android platforms – as well as the APIs and systems to power those apps.

David Hennessy

CTO, The Cash Back App
Fobbu-Carwash Website

The new site and social media strategy have already drawn in new leads. The team is versatile while managing the project and readily adapt to new circumstances. Access to amazing problem-solving skills is just one of the many benefits of partnering with G S Bitlabs.

Gayatri Goda

Founder & CEO
HRQ-Recruting CRM

The team delivered an excellent system that smoothly and efficiently connects the different functionalities of the company, saving a great deal of time. They were communicative and transparent throughout their plans and were helpful at all times.

Frantisek Leginus

Director at HRQ Group
RunwayBuy-Fashion App

Although they are still developing new features, the app is functioning. Set to begin working on an associated website, their partner prefers working with G S Bitlabs over other developers. Their team is very flexible, making overseas collaboration very easy.

Yivan Gabut

Co-Founder & Head of IT
InGin - Taxi Booking App

We've had several benefits from our recent engagement with G S Bitlabs, helping us to achieve some key milestones. Their understanding and ability to work has been of immense value to us overall.

Aasmeet

Founder & CEO
Spota - Meet people you see

Working with Gagan and the team at G S Bitlabs has been an amazing choice, We currently have a full-time developer on our project which means our development output is rapid to grow with our business. Before working with Gagan our app was slow and underperforming, working with the team has taken this to a world-class product. Gagan is always a phone call away and has the same vision for Spota as we do. I would highly recommend G S Bitlabs.

Justin Borg

Founder & CEO Spota
ScrubUp-Medical App

I have worked with G S Bitlabs for several projects. They are proactive, result oriented, responsible, technically sound and always ready to put all their energy and time to get the job done. It's a pleasure to recommend them to anyone who is looking for a highly qualified team.

Nat Palakawong

ScrubUp App
Style By Molly Jay - Website

I have a colleague recommended G S Bitlabs to help me with building a website and I was very happy with the quality of the whole things start from their service to the outcome of the website itself so I decided to have their help created my second website.
Price is very reasonable compares to anywhere else.
G S Bitlabs team is very creative. They know exactly what I need and they delivered beyond my expectation. They helped me sort every big and small issue. I truly appreciate their great work for my business.

Molly Jinta

Style By Molly Jay
CONTACT US
Get Your Quote Today