INTERNET OF THINGS
We provide a wide range of IOT services at
every stage of your digital transformation.
G S Bitlabs plays an active role in the evolving market of connected systems, services and devices.
We build extreme solutions leveraging the IoT for enterprises to industries and integrate these ideal solutions into your business process, empowering your business to deliver best-in-class and innovative services. Offering advanced connectivity of systems, services and devices, we go beyond machine to machine communication to find more and more ways to put IoT into service and drive smarter business decisions, enable efficiency in business processes and open new opportunities for businesses.
At G S Bitlabs, we understand your business requirements and enable you to integrate end-to-end IoT solutions for innovative business models. With a team of industry experts holding extensive expertise in IoT services, we efficiently develop sustainable solutions for varying business models and industries.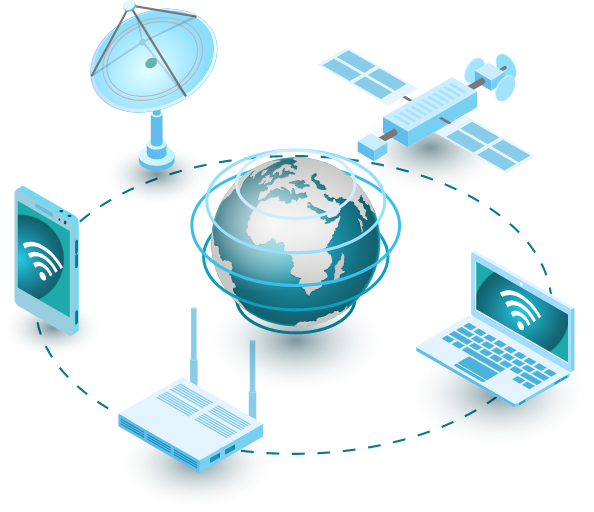 Our IoT Services help businesses with:

Cost Saving
Improved asset utilization, increased productivity and enhanced process efficiencies contribute to cost-saving. Predictive analytics and real-time insights also drive down maintenance costs.

Efficient Processes
As several devices are connected to the internet, businesses are allowed to be smarter with valuable & real-time insights. IoT solutions can increase efficiency in business processes while reducing operational costs.

Enhanced Asset Utilization
We utilize IoT solutions to improve asset tracking with real-time insights from the right sensors and connectivity. Our end-to-end IoT solutions allow businesses to easily locate & run preventive maintenance in the assets.

Extensive Business Opportunities
IoT opens a door of opportunities for companies with strong business cases built with IoT-driven innovations. We identify the potential to transform the way your business & consumers interact.

Increased Customer Experience
An overall improvement in business operations & efficiencies results in better customer experience. Prompt & smart solutions allow customers to interact with your business like never before.

Increased Productivity
The profitability of any business relies on productivity & our IoT solutions provide just-in-time connectivity among employees to improve labor efficiency & contribute to organizational productivity.
IoT Services That We Offer
We leverage IoT to overcome significant business challenges such as data and information management, security & privacy concerns, and lack of interoperable technologies, to increase your return on investment. We improve operational excellence and productivity while maintaining a high level of business value efficiency.
loT app testing & maintenance

loT based mobile app development

loT-wearable connectivity development.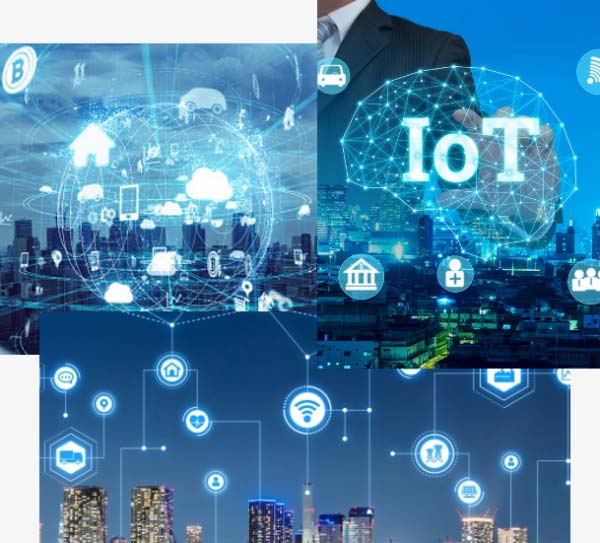 OUR TESTIMONIALS
Client Says
The Cash Back App

G S Bitlabs are fantastic! We've worked with Gagan & team for almost more than 1 year now. In addition to their core work with The Cash Back App, they've built over 5 apps for me and have been a crucial part of my development team. G S Bitlabs' project management and client relationship skills and experience are excellent. The team has a great and extensive skill set and has built simply too very complex apps for us in native iOS and Android platforms – as well as the APIs and systems to power those apps.

David Hennessy

CTO, The Cash Back App
Fobbu-Carwash Website

The new site and social media strategy have already drawn in new leads. The team is versatile while managing the project and readily adapt to new circumstances. Access to amazing problem-solving skills is just one of the many benefits of partnering with G S Bitlabs.

Gayatri Goda

Founder & CEO
HRQ-Recruting CRM

The team delivered an excellent system that smoothly and efficiently connects the different functionalities of the company, saving a great deal of time. They were communicative and transparent throughout their plans and were helpful at all times.

Frantisek Leginus

Director at HRQ Group
RunwayBuy-Fashion App

Although they are still developing new features, the app is functioning. Set to begin working on an associated website, their partner prefers working with G S Bitlabs over other developers. Their team is very flexible, making overseas collaboration very easy.

Yivan Gabut

Co-Founder & Head of IT
InGin - Taxi Booking App

We've had several benefits from our recent engagement with G S Bitlabs, helping us to achieve some key milestones. Their understanding and ability to work has been of immense value to us overall.

Aasmeet

Founder & CEO
Spota - Meet people you see

Working with Gagan and the team at G S Bitlabs has been an amazing choice, We currently have a full-time developer on our project which means our development output is rapid to grow with our business. Before working with Gagan our app was slow and underperforming, working with the team has taken this to a world-class product. Gagan is always a phone call away and has the same vision for Spota as we do. I would highly recommend G S Bitlabs.

Justin Borg

Founder & CEO Spota
ScrubUp-Medical App

I have worked with G S Bitlabs for several projects. They are proactive, result oriented, responsible, technically sound and always ready to put all their energy and time to get the job done. It's a pleasure to recommend them to anyone who is looking for a highly qualified team.

Nat Palakawong

ScrubUp App
Style By Molly Jay - Website

I have a colleague recommended G S Bitlabs to help me with building a website and I was very happy with the quality of the whole things start from their service to the outcome of the website itself so I decided to have their help created my second website.
Price is very reasonable compares to anywhere else.
G S Bitlabs team is very creative. They know exactly what I need and they delivered beyond my expectation. They helped me sort every big and small issue. I truly appreciate their great work for my business.

Molly Jinta

Style By Molly Jay
CONTACT US
Get Your Quote Today