STRATEGIZE | EXECUTE | DELIVER
Goal-oriented and customer-centric, G S Bitlabs creates tangible and
cost-effective website solutions that deliver clear-cut business results.
Our website development services include WordPress website development and E-commerce website development to help your business change and grow with the ever-evolving digital landscape. Our website developers design feature-packed, high-performing and digitally transformative custom web applications for fully functional and secure user experience.
Evolve Digitally, Financially, Globally
Our website developers excel at the provision of web application development and web design services. From custom web application development to e-commerce website development, our experts create responsive website designs and tech solutions building custom e-commerce experiences.
A premium web development company, G S Bitlabs uses proven web tools including but not limited to Java web development, WordPress website development and E-commerce website development for tangible IT solutions.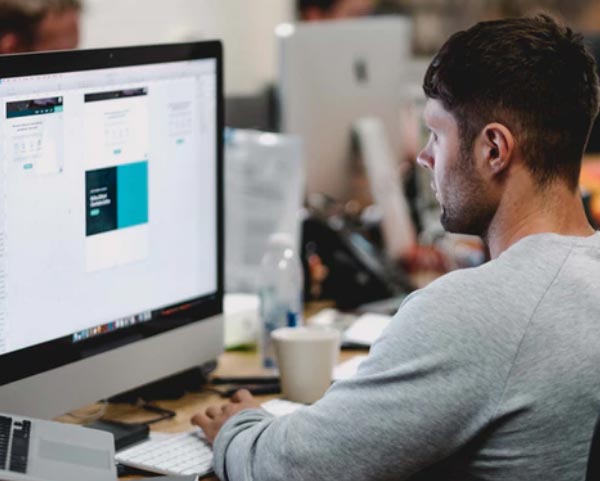 Services That We Offer
Website development services at G S Bitlabs comprise of both front-end and back-end development. Whether you want us to enhance an existing application or build custom web applications for your business, we always rise to the challenge and deliver the best.
Our website development services include:

Responsive Web Design
We offer a diverse variety of web development and design services ranging from mobile web development solutions and responsive web designs to building custom e-commerce websites.

Mean Stack Development
We use MEAN stack development to build versatile & user-friendly platforms to empower your application's. We utilize full-stack JavaScript technology to deliver optimized & develop groundbreaking solutions.

Web Application Development
A pioneer in web app development, G S Bitlabs has a team of outstanding technical and creative experts who provide a wide range of custom but affordable web application development services.

Third-Part Integration
At G S Bitlabs, we know that everyone already has different applications in use. Our team of developers provides services to integrate various third-party apps directly into your custom web application via APIs.

Consultancy & Business Analysis
Our business consultants offer strategy, innovations & building of result-driven e-commerce businesses. We understand your business requirements, value your ambition & assist in the achievement of your financial goals.

Software Development
We deliver cost-effective, high-performance, custom software solutions designed to enhance value & efficacy. Centered on customer satisfaction, we deliver IT solutions to startups & enterprise-level companies.

WordPress Website Development
An expert WordPress agency, we combine its creative & technical expertise to design user-friendly, easy to navigate & high-performing websites. Our WordPress developers always deliver a top-class digital experience.

Quality Assurance & Testing
We perform rigorous quality assurance (QA) & testing before we take your website Live. Our team gives quality assurance at every step with modern and flexible quality assurance management software.

Support & Maintenance
Our team of experts is dedicated to the support and maintenance of your website. We analyze your software needs, prepare for future updates, and identify faults in functionality to create customized IT solutions.
Our Technology Stack
Our technology stack comprises of

Dot NET Development

Angular JS Development

Chatbot Development

Full Stack Development

Node JS Development

PHP Development

Scala Development

WordPress Development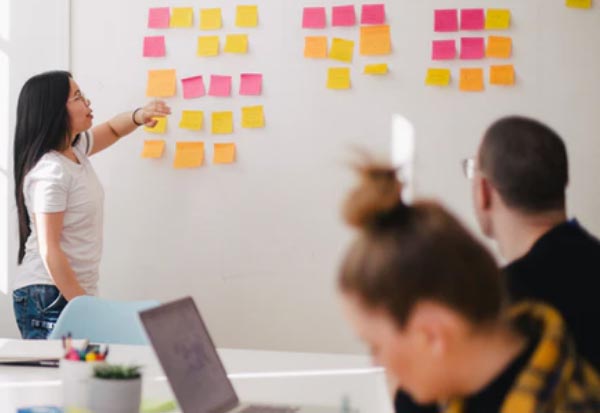 Why Choose Us?
When it comes to G S Bitlabs, we stand out as a website development company and create a first-class digital experience for our partners. Here's what we offer
Agile Approach

Content Management

Customized Package

High Performance

Premium Security

Scalability

Timely Solution Delivery

Veracity
OUR TESTIMONIALS
Client Says
The Cash Back App

G S Bitlabs are fantastic! We've worked with Gagan & team for almost more than 1 year now. In addition to their core work with The Cash Back App, they've built over 5 apps for me and have been a crucial part of my development team. G S Bitlabs' project management and client relationship skills and experience are excellent. The team has a great and extensive skill set and has built simply too very complex apps for us in native iOS and Android platforms – as well as the APIs and systems to power those apps.

David Hennessy

CTO, The Cash Back App
Fobbu-Carwash Website

The new site and social media strategy have already drawn in new leads. The team is versatile while managing the project and readily adapt to new circumstances. Access to amazing problem-solving skills is just one of the many benefits of partnering with G S Bitlabs.

Gayatri Goda

Founder & CEO
HRQ-Recruting CRM

The team delivered an excellent system that smoothly and efficiently connects the different functionalities of the company, saving a great deal of time. They were communicative and transparent throughout their plans and were helpful at all times.

Frantisek Leginus

Director at HRQ Group
RunwayBuy-Fashion App

Although they are still developing new features, the app is functioning. Set to begin working on an associated website, their partner prefers working with G S Bitlabs over other developers. Their team is very flexible, making overseas collaboration very easy.

Yivan Gabut

Co-Founder & Head of IT
InGin - Taxi Booking App

We've had several benefits from our recent engagement with G S Bitlabs, helping us to achieve some key milestones. Their understanding and ability to work has been of immense value to us overall.

Aasmeet

Founder & CEO
Spota - Meet people you see

Working with Gagan and the team at G S Bitlabs has been an amazing choice, We currently have a full-time developer on our project which means our development output is rapid to grow with our business. Before working with Gagan our app was slow and underperforming, working with the team has taken this to a world-class product. Gagan is always a phone call away and has the same vision for Spota as we do. I would highly recommend G S Bitlabs.

Justin Borg

Founder & CEO Spota
ScrubUp-Medical App

I have worked with G S Bitlabs for several projects. They are proactive, result oriented, responsible, technically sound and always ready to put all their energy and time to get the job done. It's a pleasure to recommend them to anyone who is looking for a highly qualified team.

Nat Palakawong

ScrubUp App
Style By Molly Jay - Website

I have a colleague recommended G S Bitlabs to help me with building a website and I was very happy with the quality of the whole things start from their service to the outcome of the website itself so I decided to have their help created my second website.
Price is very reasonable compares to anywhere else.
G S Bitlabs team is very creative. They know exactly what I need and they delivered beyond my expectation. They helped me sort every big and small issue. I truly appreciate their great work for my business.

Molly Jinta

Style By Molly Jay
CONTACT US
Get Your Quote Today