WE ARE AN OFFSHORE EXTENSION OF YOUR
MOST RELIABLE BUSINESS PARTNER
Who understands you, values you
& delivers beyond expectations.
Why Choose India?
The evolution of Information Technology and the provision of IT-enabled services have radically altered Indian business standards. Outsourcing has become a permanent fixture in business today and the Indian outsourcing industry has exhibited tremendous growth of 25-30% in recent years. According to a report published by The National Association of Software & Service Companies (NASSCOM), nearly half of all Fortune 500 companies use Indian IT outsourcing firms for software development.
To add to that, more than 80% of all offshore software development is performed by Indian IT Outsourcing companies. Here are a few major factors that have spurred such massive growth in the Indian outsourcing industry.
Favorable Government Policies

Highly Talented Workforce

Rapidly Developing Infrastructure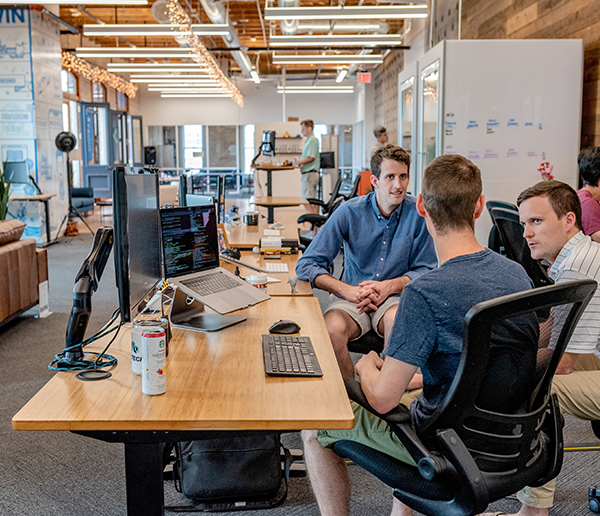 Finding the perfect outsourcing partner when you have millions of top IT outsourcing companies to choose from can be an intimidating task. G S Bitlabs is a leading software development outsourcing company widely experienced in offshore software development, website development and more. We cater to several renowned small, medium and large enterprises for their website's

Design

Development

Testing

Launch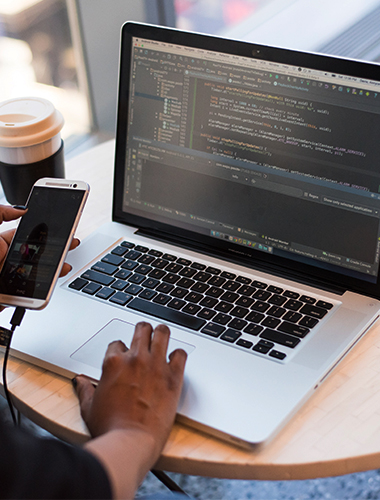 What we have to offer?
G S Bitlabs is a global website development company whose services comprise of different outsourcing models, each tailored to meet a unique set of requirements that fit your business needs and provide extraordinary results.
Here are a few reasons why you should hire the G S Bitlabs outsourcing team.
100% flexibility as per clients' requirements

Certified Professional Developers

Experienced Chatbot Developers, Mobile Developers & Java Developers

Focus Teams for Full Stack Development Package

Fully operational office facilities (firewall, access control etc.)

Legalities (NDA, IP protection, PF, Employee insurance etc.)

Maximize Business Effectiveness

Wide-ranging IT Solutions
So, get in touch with G S Bitlabs and gear up for a rock-solid IT solution.

Hire Mobile App Developers
As a leading offshore software development company based in India, we offer simple yet sophisticated tech solutions. Our dedicated developers utilize tailored business intelligence software to dynamize your business & transform your vision into reality. Our skilled & trusted mobile app developers code complex projects for you whether it is iOS, Android or Progressive Web App.

Hire Web Developers
High versatility, enhanced performance, reliability and low development cost allow businesses to translate their dreams via websites conveniently. Our dedicated and skilled web developers build websites that help you build an online presence and reach your target audience. Our web developers  deliver custom-made solutions to our clients on time as per your choice.

Hire MEAN Stack Developers
MEAN is an acronym that stands for four software components MongoDB, Express JS, Node JS and Angular JS web development framework utilized in both back-end and front-end development. Our skilled and talented Java developers unleash the power of full-stack development with MEAN stack development services to empower your application's efficiency and functionality.

Microsoft Dynamics
We offer you full-cycle Microsoft App development services to meet your business needs & create value. Our  services comprise of .Net Development Services that offer web, mobile & cloud app development, B2B & B2C app development, content management & Microsoft Cloud Services on Azure that offer third party integration with Cloud applications.

Data Services
One key component that is essential to the growth of your business is access to data management and IT solutions. We offer data services that provide you key insights into your customer base, help you manage data and provide you with a high-end marketing infrastructure. Accurate and timely data management allows for effective decision-making and an increase in progress.

Node JS Developers
Our Node JS developers build powerful & faster real-time applications & deliver true value for your business. Our keen & dedicated developers utilize pre-built components to strengthen your back end with goal-oriented & speedy custom solutions. Hire our Node JS developers for desktop applications, real-time applications, mobile & web applications and full-stack development.
Why Partner with G S Bitlabs?
At G S Bitlabs, we believe our customers deserve time-effective, cost-effective and faster IT solutions. And we're here to offer you just that. We find issues in your application before your customers do, implement reliable and effective solutions and enhance your business value. Here's how we apply quality assurance techniques to make sure your app launches go without a glitch or hitch
Web and Mobile App Testing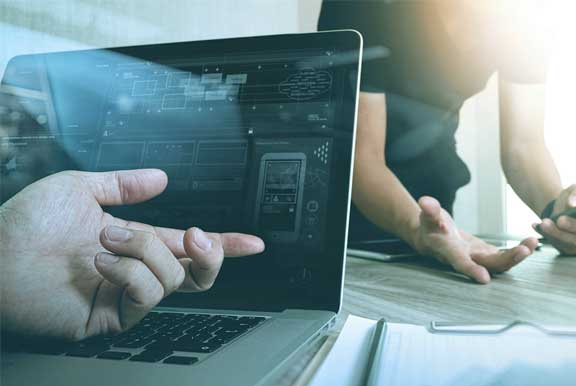 We offer our off-shore partners a solid software development solution comprising of
Building Long Term Client Relationships

Customer-Centric Services

End-to-end Software Development

Time and Cost-Effective Strategies
OUR TESTIMONIALS
Client Says
The Cash Back App

G S Bitlabs are fantastic! We've worked with Gagan & team for almost more than 1 year now. In addition to their core work with The Cash Back App, they've built over 5 apps for me and have been a crucial part of my development team. G S Bitlabs' project management and client relationship skills and experience are excellent. The team has a great and extensive skill set and has built simply too very complex apps for us in native iOS and Android platforms – as well as the APIs and systems to power those apps.

David Hennessy

CTO, The Cash Back App
Fobbu-Carwash Website

The new site and social media strategy have already drawn in new leads. The team is versatile while managing the project and readily adapt to new circumstances. Access to amazing problem-solving skills is just one of the many benefits of partnering with G S Bitlabs.

Gayatri Goda

Founder & CEO
HRQ-Recruting CRM

The team delivered an excellent system that smoothly and efficiently connects the different functionalities of the company, saving a great deal of time. They were communicative and transparent throughout their plans and were helpful at all times.

Frantisek Leginus

Director at HRQ Group
RunwayBuy-Fashion App

Although they are still developing new features, the app is functioning. Set to begin working on an associated website, their partner prefers working with G S Bitlabs over other developers. Their team is very flexible, making overseas collaboration very easy.

Yivan Gabut

Co-Founder & Head of IT
InGin - Taxi Booking App

We've had several benefits from our recent engagement with G S Bitlabs, helping us to achieve some key milestones. Their understanding and ability to work has been of immense value to us overall.

Aasmeet

Founder & CEO
Spota - Meet people you see

Working with Gagan and the team at G S Bitlabs has been an amazing choice, We currently have a full-time developer on our project which means our development output is rapid to grow with our business. Before working with Gagan our app was slow and underperforming, working with the team has taken this to a world-class product. Gagan is always a phone call away and has the same vision for Spota as we do. I would highly recommend G S Bitlabs.

Justin Borg

Founder & CEO Spota
ScrubUp-Medical App

I have worked with G S Bitlabs for several projects. They are proactive, result oriented, responsible, technically sound and always ready to put all their energy and time to get the job done. It's a pleasure to recommend them to anyone who is looking for a highly qualified team.

Nat Palakawong

ScrubUp App
Style By Molly Jay - Website

I have a colleague recommended G S Bitlabs to help me with building a website and I was very happy with the quality of the whole things start from their service to the outcome of the website itself so I decided to have their help created my second website.
Price is very reasonable compares to anywhere else.
G S Bitlabs team is very creative. They know exactly what I need and they delivered beyond my expectation. They helped me sort every big and small issue. I truly appreciate their great work for my business.

Molly Jinta

Style By Molly Jay
CONTACT US
Get Your Quote Today